Various brands at IFA 2014
IFA 2014 Various brands: Acer, Lenovo, Prestigio, Alcatel & more hands-on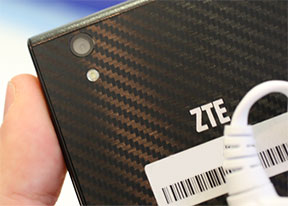 Prestigio Multiphone 8500 DUO hands-on
Prestigio entered the Windows Phone realm with a pair of new dual-SIM smartphones which the company introduced back in June. The 8500 and 8400 DUO aim to compete with Nokia smartphones in the mid- and lower-end of the WP lineup, and have the potential to do so if priced right.
The Multiphone 8500 DUO features a 5-inch 720p display covered in Gorilla Glass, alongside a quad-core 1.2GHz Snapdragon 200 chip, 1GB/8GB of RAM/storage, and a 2000mAh battery. The display is fairly sharp and features some good colors and angles.
The rear panel is of matted plastic that is resistant to fingerprints, even standing up well to the large amount of people that handled it here on the IFA floors. Performance is adequately fast and there's almost no detectable lag while browsing the WP8.1 interface.
The 8500 DUO could be a real contender to the just-announced Nokia Lumia 730 Dual SIM, as it features largely the same specs, and was recently priced in Russia at €170.
Prestigio Multiphone 8400 DUO hands-on
The Prestigio Multiphone 8400 DUO is decidedly the lesser member of the two. With its 4-inch WVGA screen, quad-core 1.2GHz CPU and 512MB/4GB of RAM/storage, the 8400 DUO targets the entry level WP market that is dominated by the likes of the Nokia Lumia 520.
Right off the bat the 8400 DUO has the feeling of a low-budget device, with the low-resolution display and unimpressive colors being an immediate eyesore.
The back panel is made of plastic that is a veritable grease magnet, while the 11mm thickness does not help much with handling either.
On the upside, the 8400 DUO has relatively lag-free performance, but we expect an ultra-low price point to make this device more than a side-note to the Lumia 520.