Expanding universe
Lenovo Vibe Z2 Pro review: Expanding universe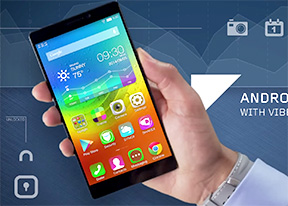 Great 16MP camera with OIS
The Lenovo Vibe Z2 Pro features a 16MP camera with 16:9 ratio sensor and optical image stabilization. It churns out a maximum image resolution of 5296 x 2960 in 16:9 aspect ratio and 4000 x 3000 in 4:3.
The user interface of the Vibe Z2 Pro camera is friendly and logically laid out. It is separated into two: smart and professional camera. It's a bit hard to find at first, since Lenovo hasn't made it prominent enough. It's located underneath the camera modes options.
In addition, switching between smart and professional modes is annoyingly slow as there's always a long animation to tell you of the switch and you can't turn it off.
Nevertheless, in smart camera mode, everything is straightforward and simple. Tapping on the cog icon on the bottom left corner pops up a well-made half-circle menu. From there you can quickly set up video quality, flash, aspect ratio, location and shoot trigger.
In smart camera, the only shooting modes you can choose are normal, panorama and effects. Things get more interesting in the professional camera.
There, once you're past the slow animation, you are greeted by a more comprehensive reading of the currently selected settings. Swiping the shutter icon to the left (in landscape mode) reveals a series of settings ring similar to the Nokia Lumia camera app that made its debut on the Lumia 1020. You can adjust white balance, focus, shutter speed, ISO and exposure.
The main settings menu offers even more choice such as metering method, two-finger AE/AF separation and triaxial leveling. You can also quickly toggle settings on and off from the top settings bar that only appears when in professional camera is on.
The Lenovo Vibe Z2 Pro captures images with nice colors, although their per-pixel detail level is rather mediocre and the dynamic range is limited. The high resolution offsets the first of those shortcomings, the second one remains.
White balance was a little on the bluish side but not overly so. The Vibe Z2 Pro was fast to lock onto focus and took images fast with great shot to shot times.
Add the good contrast and you get pleasing overall results, if not quite chart-topping.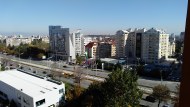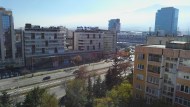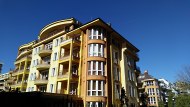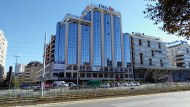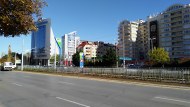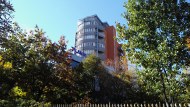 Lenovo Vibe Z2 Pro camera samples
The Lenovo Vibe Z2 Pro managed to get close to subjects and offer detailed macro images. There is a decent separation between object and background creating a slight blur effect.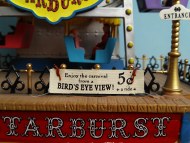 Lenovo Vibe Z2 Pro macro sample
Each manufacturer has a certain way of dealing with HDR photography. The Lenovo Vibe Z2 Pro aids plenty of extra detail in both shadows and highlights, and while the processing is nicely mature trying to fit in so much dynamic range is bound to result in a loss of contrast. If you are a fan of the overexaggerated HDR effect, you'll like these shots, otherwise, you might be less than impressed by their surrealistic look.





HDR: Automobile • Portrait • Still life • City
Naturally, we ran the Lenovo Vibe Z2 Pro through our pic compare testing procedure and compared it with the Samsung Galaxy Note 4 and the Huawei Ascend Mate7.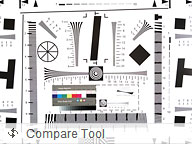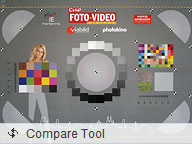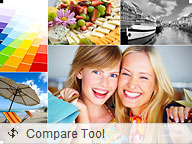 Lenovo Vibe Z2 Pro in our photo compare tool
UHD video
The Lenovo Vibe Z2 Pro offers 2160p videos at 30 frames per second along with 1080p videos at 60fps and slow motion 720p videos.
During video recording the optical image stabilization is constantly working to steady your shot. You can easily see it in effect. Every movement gets smoothened in the viewfinder and videos turn out very steady, even hand-held.
UHD videos taken with the Lenovo Vibe Z2 Pro look great. There's plenty of resolution and detail and the framerate stays steady at 29-30fps. The video is sharp throughout the frame. Colors are nicely punchy even if a bit oversaturated.
As is to be expected FullHD videos at 30fps don't quite as good as the 4K ones. The per-pixel detail is about the same, so it seems there's no pixel binning here, but with far less pixels available the overall result isn't quite as impressive. Still, on their own, the 1080p clips aren't too bad and might become your preferred option if you often run out of storage.
If you want untouched videos here go a 1080p@30fps and 2160p@30fps video files.
And finally you can check out our video comparison tool to see how the 2160p and 1080p videos differ in resolution, color rendition and more. You can also compare the Lenovo Vibe Z2 Pro with any of the numerous phones and tablets we've tested.