Expanding universe
Lenovo Vibe Z2 Pro review: Expanding universe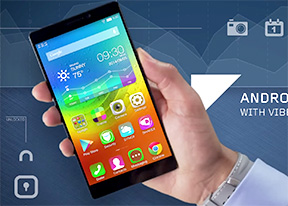 Chrome
The Lenovo Vibe Z2 Pro comes with Google Chrome as the default web browser out of box instead of the generic Android browser. Chrome received a major update recently, which brought a new UI on board. It is now even more pleasant to look at.
Of course, one of Chrome's strengths is its ability to seamlessly sync with the desktop version, using nothing but your Google account. This allows you to open an article on your PC and finish reading it on your mobile phone. It also syncs your bookmarks and favorite sites.
Google Chrome is generous with the available settings as well. You can control almost every aspect of your web browsing from choosing what content you want to allow to load like JavaScript, imag.es, cookies and pop-ups. Reduce data usage does what it says - Google servers compress the webpage (using Google-developed tech like SPDY and WebP) and send them to the phone.
Opening the tabs area reveals a list of tabs that can be closed, again with a left or right swipe. Incognito tabs let you browse without saving history or cookies.
Other apps
Lenovo has put a lot of effort to add extra value to its custom UI. One of the cool apps is Security, which performs a check if you have malicious software on your phone or an app has too much access to private information. You can deny it from accessing calls, messages, location and videotaping.
On top of that, you can define parental control access and set up an anti-theft password, in case you lose your phone.
There's also a cool looking File manager. It lets you access internal memory and sorts your files into neat categories. You can perform cut, copy and paste operations, too.
The Lenovo Vibe Z2 Pro comes with the usual set of flashlight, calendar, clock, calculator, recorder, compass and radio apps. Sadly, the Radio app doesn't support RDS, but balances with beautiful UI.
Finally, there's Google Maps to let you navigate around. The app offers much of the same functionality as its web-based counterpart, although you will need a data connection to take full advantage of the navigation features. Street view mode with digital compass enabled is an especially cool trick.
The best part of owning a smartphone is getting new apps, and when it comes to Android, Google Play Store is the best source for getting your fill. From recommendations to top apps, it features a plethora of ways you can find new apps, and installing an app usually only takes a couple of taps.