Week 15 in review: New Galaxy A phone debut as OnePlus 8 lineup dominates headlines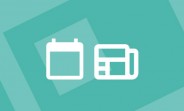 Despite the still ongoing global crisis, last week was rather busy in the tech realm. Samsung brought the Galaxy A71 5G and A21 as the latest addition to the 2020 Galaxy A lineup.
TCL also took the wrapping off of its 10 series of phones, featuring an affordable 5G phone. The trend is pretty clear and hardly unexpected. Still, we can't help but feel pleased that 5G technology is becoming more widely accessible at such a rapid pace.
An that's just the tip of the iceberg when it comes to rumors and leaks on upcoming devices. The industry is still collectively captivated by the OnePlus 8 and 8 Pro. Plenty of expectations hang on their shoulders and we will finally be getting the full picture next week.
The upcoming iPhone SE 2020 is nearing quickly, but on the flip side, Microsoft's Surface Duo device seem to be taking its sweet time coming to market. Honestly, given the current and especially anticipated global economic realities in the near future, caution might not be the worst idea.
Then again, Samsung seem the be enjoying an unexpected level of success with the S20 Ultra. Proving that that there is still plenty of room for liberally priced flagships to exist in 2020.
And speaking of things to look forward to, the Google Pixel 4a has been increasing the frequency of its visits to the rumor mill. Also, just around the corner is LG's intriguing, alleged new mid-range line of phones to replace the G series.
See you in seven days!
That's where we can see that the tech news and the phone industry are totally far away from customers and tech enthusiasts, the OnePlus 8 lineup have a really degraded opinion from customers and tech enthusiasts because of the too high price and too ...
ADVERTISEMENTS