Rain or shine
Sony Xperia Z3 Tablet Compact review: Rain or shine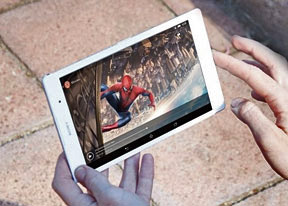 8MP tablet camera is not as good as it sounds
The Sony Xperia Z3 Tablet Compact's camera uses an 8MP Exmor RS sensor. It shoots at a maximum resolution of 3,264 x 2,448 pixels (8MP) in manual mode, or 3,264 x 1,836 (6MP) in Superior Auto. There is no LED flash to help you with some low-light photos.
The camera is positioned in the middle of the top edge of the device, the left edge when held horizontally. We made a note of this in the hardware chapter and we must reiterate it here - it's very easy to cover the camera with your finger, which makes photography awkward. More awkward than your typical tablet photography we mean.
The camera interface is just like that of Xperia smartphones. It's laid across two panes and is shared with the camcorder - in Manual mode you get a still/video toggle, while in Superior auto there are separate still and video shutter keys. There is not hardware shutter key here, not that it would have been useful.
The mode selector (button in the bottom right) offers an additional tab that lets you download more proprietary and third-party shooting modes.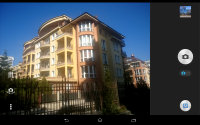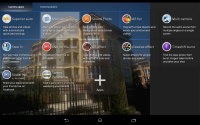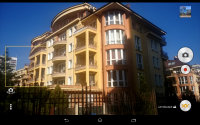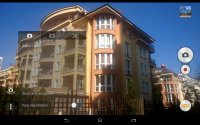 Camera interface: manual mode, mode selector, Superior auto and settings
In Manual mode you get limited controls: Exposure Compensation, White balance, Metering, Image stabilization and ISO. Superior Auto makes a best guess at the type of scene and picks the best settings itself.
The Z3 Tablet Compact comes with two livestreaming options - Social live (for Facebook) and Live on YouTube. Face in lets you shoot photos and videos with the front-facing camera inserting your mug into the shot as well. The software tracks your face to make sure it's centered so you don't have to worry about positioning so much.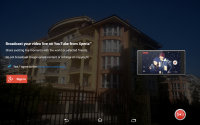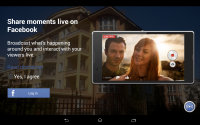 Two livestreaming options - to YouTube and Facebook
Multicamera uses other devices - Xperia smartphones or Wi-Fi/NFC-enabled Sony cameras (including the QX models). You can connect up to three devices (two if you use a camera) and record a combined video with all of them.
Sound Photo records a one-second 1080p video with sound, except it uses the uncommon MPO format. There are two AR modes too - one renders a virtual world on top of the real one, while the other is more interactive (it's very similar to Fruit Ninja) making for some fun videos.
Manual mode image quality is not stunning - photos are overexposed, there's noticeable noise and the captured detail doesn't correspond to 8MP resolution. Color rendering is surprisingly okay (may look a little undersaturated if you're coming off a typical smartphone camera).






Sony Xperia Z3 Tablet Compact: Manual mode (8MP)
Superior Auto crops off the image to 16:9 aspect ratio but doesn't actually do much to improve image quality. The photos still come out overexposed and lacking in 8MP-level detail. Overall photos are passable for a tablet, but not on the level of a good 8MP cameraphone.






Sony Xperia Z3 Tablet Compact: Superior Auto (6MP)
While Superior Auto would occasionally activate the HDR mode, if you really want to force it, you'd have to go to Manual mode. It brightens up shadows way too much and brings down the highlights a bit. The strength of the effect varies from restrained to over-the-top. That depends on the given scene and the fine detail is degraded proportionally.




Superior Auto • Manual mode: HDR off • HDR on
There's Sweep panorama but Sony's is one of the worst implementations on the market. It's picky about sweeping speed and while you can stop it before completing the 360° circle, the rest of the panorama is filled in with a grey color (which we cropped out for the samples below). Resolution is fairly low - 5MP in total with 1080px vertical resolution when you shoot in landscape mode. Stitching is far from perfect and leaves plenty of squiggly lines and misshapen objects.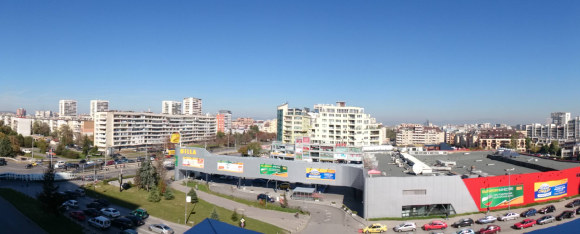 Sony Xperia Z3 Tablet Compact panorama: shot in landscape mode
Sony Xperia Z3 Tablet Compact photo quality comparison
If you want you can do some extra pixel peeping in our dedicated comparison tool below.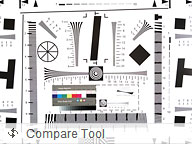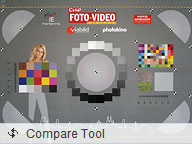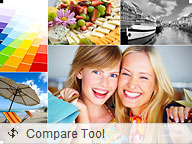 Sony Xperia Z3 Tablet Compact (8MP) in our photo compare tool
It's better at video recording
The Sony Xperia Z3 Tablet Compact shoots 1080p videos at 30fps. They come out with 18Mbps overall bitrate and good 156Kbps audio bitrate (recorded in stereo at 48kHz sampling rate). The Sony Xperia Z3 offers digital image stabilization but do keep in mind that it eats up a significant portion of the field of view.
Like still photos videos are overexposed, but they actually offer good image quality with a decent level of detail. The videos are not particularly sharp but they look better than the still photos. Recorded sound is of pretty good quality too.
You can check out these video sample directly off the device: 1080p@30fps (0:08s, 18.7MB). Or you could watch the 30 second video sample we uploaded to YouTube.
Sony Xperia Z3 Tablet Compact video quality comparison
Tablets have not entered the 2160p race yet so there's plenty of 1080p competition to compare with the Z3 Tablet Compact.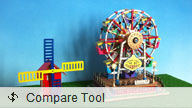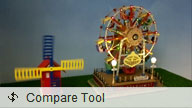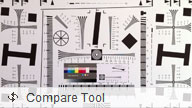 Sony Xperia Z3 Tablet Compact (1080p) in our video compare tool