Misc brands at CES 2015
CES 2015 Misc brands: Sony, Nokia, Acer, Dell, Alcatel and other hands-ons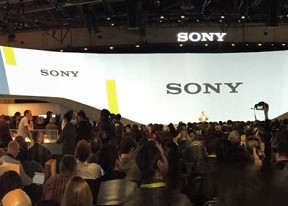 Sony Smartwatch 3 hands-on
Sony's presence on the CES stage was rather lacking in the mobile sector. Only a couple of announcements are worth noting. The company's latest wearable - the SmartWatch 3, which hit consumer markets late 2014 is receiving a visual overhaul. Sony is swapping out the original colorful plastic straps for a metal band, in hopes of bringing a more stylish and refined look to the rectangular accessory.





Sony Smartwatch 3 with metal wristband
Other than that the watch retains its initial hardware specs - 1.6-inch, 320 x 320 pixel transflective LCD, Qualcomm processor, built-in GPS, and standard microUSB port charging. Granted the SmartWatch 3 does look a lot more refined with the new metal exterior and coincidentally or not it also brought about an upgrade in the device's resistance rating, bumping it from IP58 to IP68.
Sony NW-ZX2 Music Player hands-on
In other weird Sony related news the Walkman brand is apparently still a thing as it managed to "walk" its way onto the CES stage in the form of the NW-ZX2 "High-Res Digital Music Player". The device is borderline weird. In its essence it is an Android-powered device that supports FLAC/ALAC (up to 96kHz/24-bit) playback for the whopping price tag of $1,200.




Sony NW-ZX2 High-Res Digital Music Player
A dedicated premium portable music player is weird enough as it is by 2015 standards, but a horribly overpriced one just seems unmarketable. Besides the FLAC capabilities, Wi-Fi and Bluetooth with SBC/LDAC hi-fidelity codec the Sony NW-ZX2 has little to offer. Its built-in 128GB storage does seem massive on paper, but audiophiles will agree it is less than impressive by their standards. An SD card slot is present, but the price tag seems to demand something better.




Sony NW-ZX2 High-Res Digital Music Player
The 480 x 854 pixel 4-inch screen only intensifies this general feeling and so does the complete absence of a bundled headset of any kind. The player, as already mentioned does run Android, but sadly it is 4.2 Jelly Bean, which again seems unacceptable for a brand new device aimed towards very select premium markets.




Sony NW-ZX2 High-Res Digital Music Player
The NW-ZX2 looks exquisite and feels very nice to the touch. The physical buttons feel very durable and are neatly and considerately tugged away to prevent annoying accidental pocket pressing. It appears that a lot of work has been put into designing a superbly looking device, but the whole experience is all but ruined from the grainy looking display and kind-of misused out-of-date Android OS.