This evening (or tomorrow morning, depending on where you live), the OnePlus 2 will finally be fully revealed by the Chinese startup that created it. The event starts at 7 PM PT, but it looks like someone just couldn't wait any longer - and decided to give us some hands-on shots of the device.
These are clearly the real deal, since the handset in them looks just like the one that passed through TENAA recently. As you can see the OnePlus 2's fingerprint sensor will be underneath the screen, though it's still unclear if that's going to act as a Home button as well or not.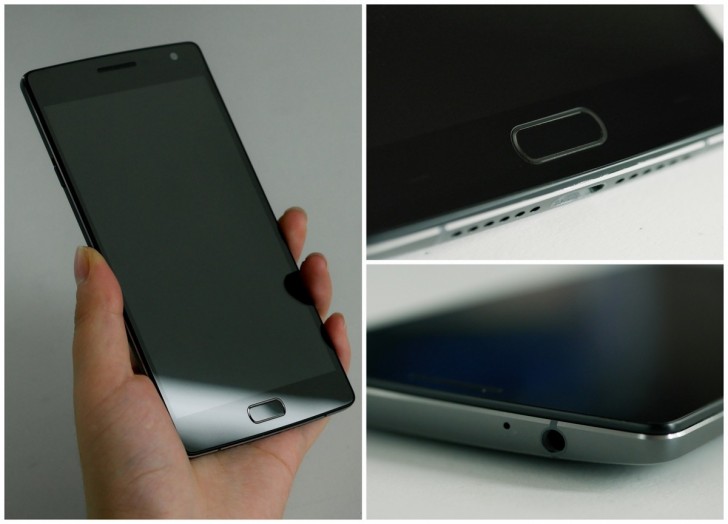 Moving on, we see a metal frame, a couple of speakers on the bottom side flanking the USB Type-C port, and the signature Sandstone Black finish on the back cover. This debuted with the OnePlus One last year, and it's got a texture not quite matched by any other smartphone. Like with its predecessor, this phone's back will be removable, though it remains to be seen how easy that operation will be.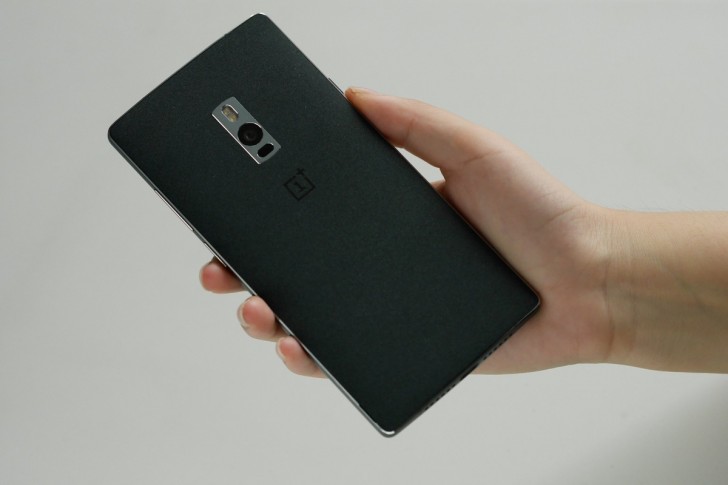 The much-rumored dual-SIM support for the OnePlus 2 is confirmed through these images too. The camera has a dual-LED flash and a laser autofocus sensor. It's hard to estimate screen size from the pictures, but up until now we've only heard one thing about that - it will be the same 5.5" as in the OnePlus One.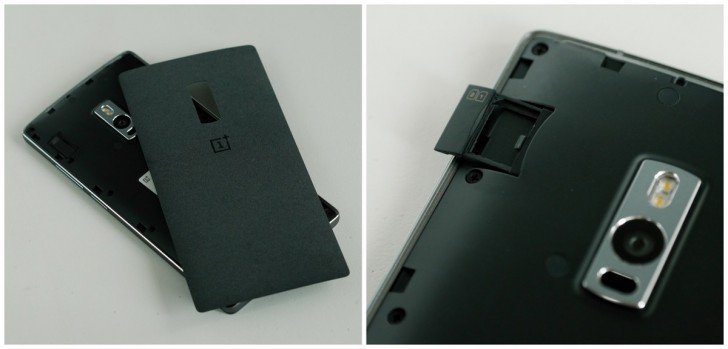 The OnePlus 2 will be powered by Qualcomm's Snapdragon 810 chipset, aided by 4GB of RAM. On top of Android Lollipop, it will run the company's own Oxygen OS, which will apparently come with certain features of Android M already. To watch its official announcement, you'll need a special app OnePlus released for Android over the weekend.
D
Looks like a Samsung? Dude are you for real?
b
Minimalistic bezel, if I drop my mobile (facing the side panel) then all the touch sensors will start to malfunction, then we will have 1 more thread stating, 1+2 has touch issue.
ADVERTISEMENTS